Find the right size
The size of your work clothes is essential for feeling comfortable.
Our size guide helps you find the right size for you.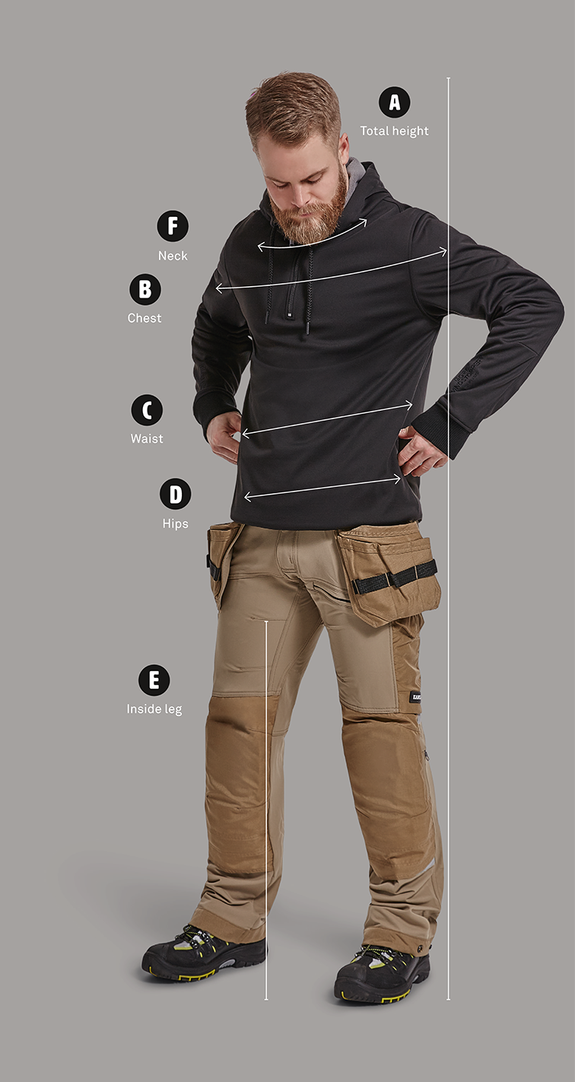 How to use our size guide
Check your body measurements against the measurements in the table to find the right size. Use the appropriate category based on your overall height (A in the table). Women buying items designed for men should follow the sizes given in the tables of men's sizes. The table of women's sizes applies only to products for women.
Note: All measurements stated are body measurements with the exception of the inside leg measurement, which is the garment measurement. Sizes as shown in
the diagram to the right;
find your size.
When buying trousers, use measurements A, C, D and E, and for jackets, use measurement B (sizes XS–4XL), only in the first table.When buying boilersuits, use measurements A, B, D and E, and look in the relevant table (regular, tall, short) depending on your height.