Kansas Fabrics® clothes cut from a different cloth
Kansas® Fabrics are our own specially developed textiles. They are shaped by Danish expectations for durability and functionality. Above all, they are created for the people who really need them. They challenge the status quo, optimise and improve so that you can experience uncompromising user satisfaction every time you pull on your workwear.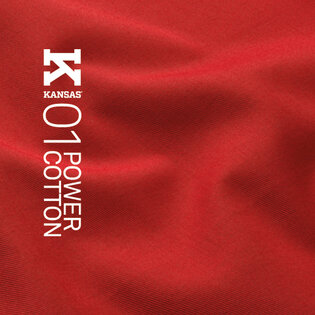 K01 PowerCotton
100% cotton. Goes back 50 years but is still the most durable cotton you can get. Soft and comfortable combined with ultimate strength and tear-resistance made possible only because the threads are spun from especially long cotton fibres. Can be washed at 95°C. Takes on a beautiful patina with age and use.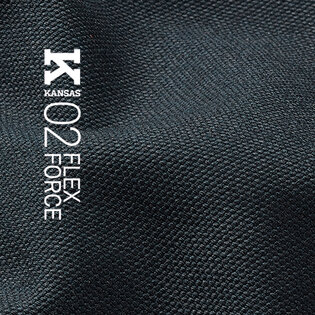 K02 FlexForce
Full range of movement added Kansas durability. An intelligent stretch fabric with flexibility where you need it without compromising on durability. Washable at high temperatures and will not lose elasticity over time. It just gets softer and more luxurious to wear as the years go by.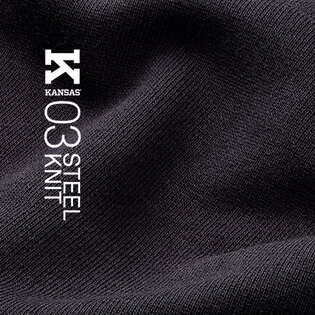 K03 steelknit
Indestructible softness. You can't describe it better than that. We've taken the comfortable material you know from jogging bottoms a step further and combining it with CORDURA® to create a unique fabric that is extremely durable, dirt-repellent and never loses its shape.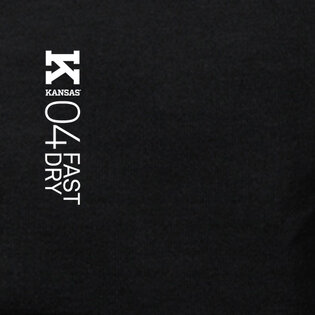 K04 fastdry
A lightweight fabric that helps your body regulate its temperature. Prevents overheating and excessive cooling. Keeps you dry, warm and cool depending on the weather. Perspiration-wicking, moisture-absorbent and quick-drying. This material can be addictive!
k05 dirtresist
Our strongest fabric. Extremely good tensile strength and tear resistance. You can poke the seams with metal spikes and the garment still will not tear. Dirt, oil and water-repellent. Mortar and cement can be brushed off. In short, indestructible – and soft and comfortable to wear.
K06 flameproof
Flame-retardant fabrics made comfortable. Revolutionary lightness and softness. Flexible to wear and move around in – even in a hot environment. Without impairing the protection offered. It has built-in flame-retardant fibres, so the protective effect can't wear off or wash out. The material is antistatic, too, and provides basic protection from chemical splashes.
K07 SafeSoft
Flexible armour. Thin, but make no mistake: The surface is extremely durable. Dirt, oil and water-repellent, and the fluorescent colour will not fade in the sun or wash out. The inside is a different matter. It is woven from the softest cotton. Because we believe, a safety garment must be comfortable to wear too.
K08 stormsafe
Kansas K08 StormSafe push the boundaries when it comes to workwear. A smart material that lets your skin breathe, while providing wind resistance. The fabric can withstand a Hydrostatic Head of 10,000 mm. while being dirt and oil-repellent even after countless laundry cycles.
K09 coolwear
A lightweight material that withstands heavy wear and tear. Ultra-soft and comfortable. Allows your skin to breathe and air to circulate close to your body, giving you full freedom of movement. An ideal material for working indoors or outdoors in the heat.